Any customer paying retail price will be able to pick a discount of 5%-15% with one winner of $250 O.A.R. Customers who have fleet pricing, employees, and other accounts with discounted pricing will not be eligible to play.
Customer will be able to pull ONE ball from the bucket to determine their discount/prize.
Discount is applied to tires and install.
Promotion is only valid from April 23rd – April 27th, 2018.
Rules are subject to change without notice.
---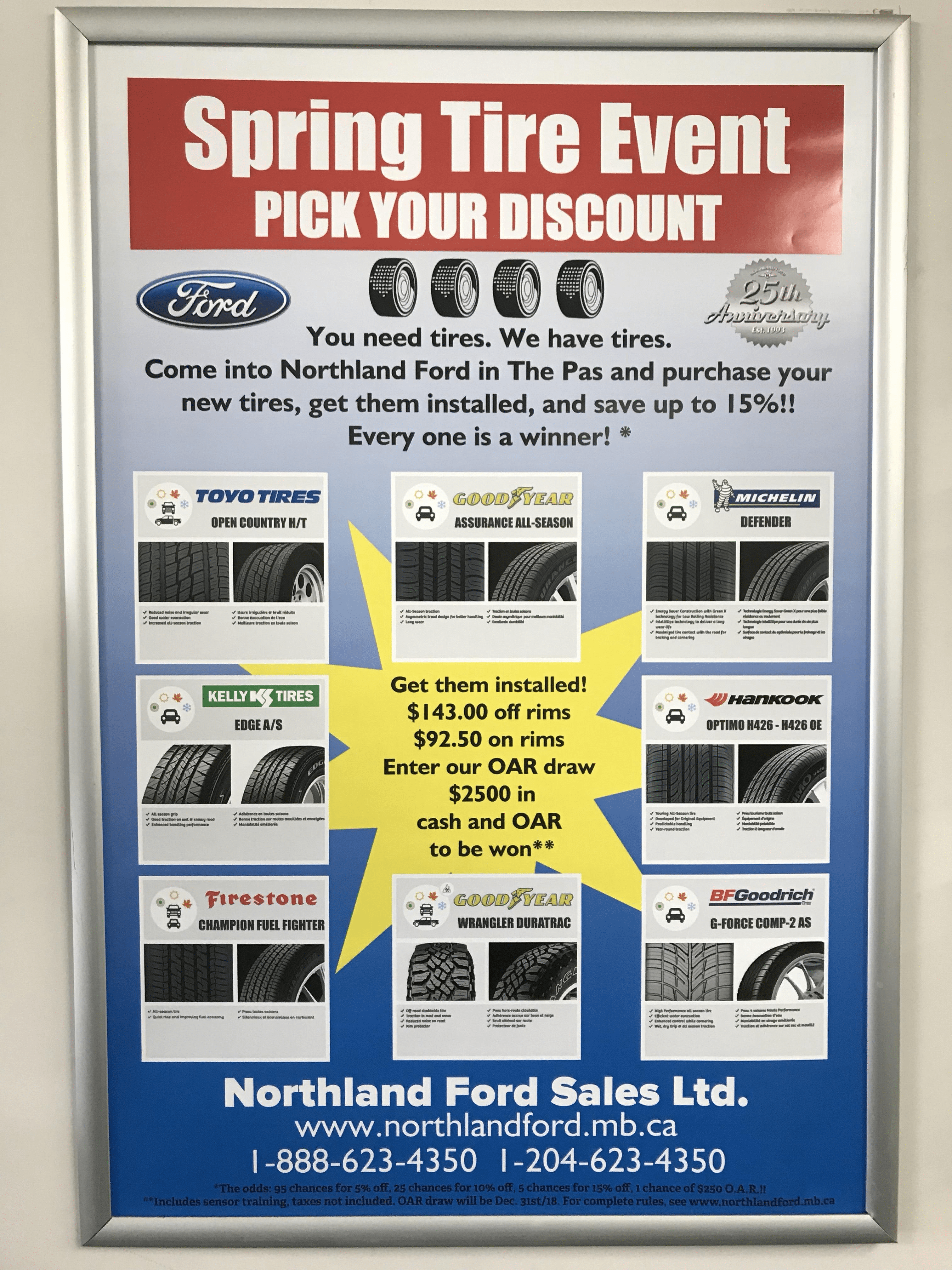 AdChoices