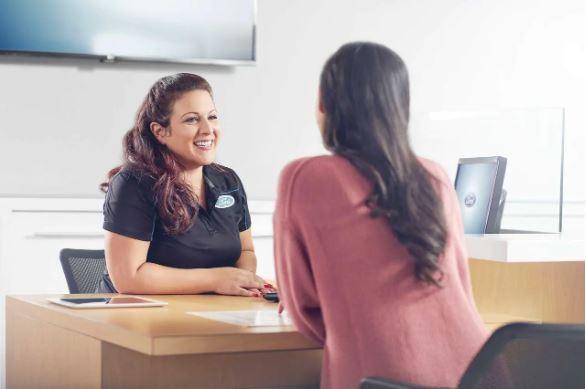 We all go into vehicle ownership with the best of intentions. We plan to love our new Fords and give them the treatment they need, when they need it, ensuring the smoothest driving experience down the road. The only problem is that most of us don't follow through with our original intentions..
Fortunately there is a handy package by Ford that allows you to hack vehicle maintenance and overcome your bad habits. The Ford Maintenance Protection Plan (FMPP) is the answer. For just pennies a day, a cost lumped into your vehicle payments, you pay in advance for the recommended maintenance and parts replacements your vehicle should undergo in the years ahead. By paying a little bit in advance each month ahead of your appointment schedule, it protects you from the rising costs of maintenance down the road, as well as forcing you to make compromising decisions when you might not have enough in the budget to maintain your vehicle.
FORD MAINTENANCE PLANS (FMPP)
The Ford Maintenance Protection Plan is Ford's premium prepaid maintenance plan. FMPP makes it easy for you to maintain your vehicle according to Ford's scheduled maintenance requirements. It covers all required scheduled maintenance for Ford vehicles, including brake pads and linings, brake rotors, clutch disc, engine belts, hoses and hose clamps, light bulbs, shock absorbers, spark plugs, and wiper blades. FMPP for your vehicle, peace of mind for you.
EXTENDED SERVICE PLAN (ESP)
You probably have a good idea how long you'd like to keep your new ride. The basic FMPP allows you to select the term length, from between 2 to 8 years. Not only are the costs to replace 8 standard items that suffer wear and tear included (wiper blades, spark plugs, brake rotors and pads, engine belts, etc.), but this transferrable coverage also includes rental reimbursements and uses only Ford OEM parts.
To learn more about the program conditions, benefits, and extra features of the FMPP and ESP, please visit the
Ford Canada website
.
LIMITED MAINTENANCE PLAN (LMP)
What if you buy a used vehicle but would still like the same cost assurances as you would get with a new vehicle? That's where the LMP comes in! With the same customizable term lengths, roadside assistance, and zero-percent deductible, the LMP covers your engine and oil filter changes, tire rotations, and multi-point inspections.